In a desperate attempt to loose the dreaded "Covid-20", I've been walking a lot. Ok, maybe I haven't gained 20lbs, but I have become a heck of a lot more stagnant over the past 6 months. Like many, I've been working from home since mid-March.
Almost immediately my condo gym was closed, so I figured I'd buy some free-weights. Naturally supply and demand dictated that any fitness equipment tripled in price overnight and paying $300+ for a pair of 30lb dumbells just wasn't a financial choice I could justify. So, I began to go for 5-7k walks 3 times a week. Looking back, this isn't exactly a lot of distance, but it was something.
I didn't realize how much I walk in a day until I didn't. Nowadays, I get up, walk 9 seconds to my kitchen to brew a coffee, then 6 more seconds to my desk. I walk 6 seconds back to my coffee maker, then 6 more seconds to my desk; where I more or less stay for the next 8-12 hours. I'm a damn sloth.
Kudos to a wonderful woman I was seeing at the time, who I'd spend the weekends hiking (relatively) deserted provincial parks with. She really was the ying to my yang. I got some exercise. It eased my soul and the stresses of daily life dissipated as I'd hike. But, that relationship ended and I just wasn't out hiking. I needed something new.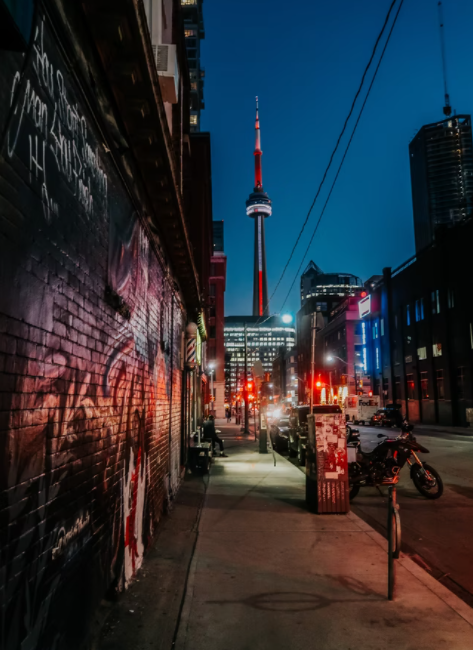 So, I began walking. On my own. Through the city. For those uninitiated I live basically in the downtown core of Toronto, Ontario. I'd dial up a friend, or two, or three and just talk nonsense with them for a while. I'd amass 5, 7, or even 10k in a night. Typically around 8 or 9 pm I'd head out to avoid the morons roaming in packs around the streets. This was around the time of some real protests in the city, leaving the streets incredibly deserted, and creepily eerie.
A few days ago I just couldn't leave the house for food and I really needed a quick lunch. I ordered Uber Eats and realized the person delivering my order was walking. At the time I dismissed the relevance, but a few nights later as I was out on a walk something clicked. You idiot. Get paid, idiot.
A day or two later I woke up and decided to sign up as an Uber walker, if not for anything more than shits and giggles. Signing up was nothing more than sending them my ID and a basic background check. Turns out I have nothing of notation to prevent me from interacting with other people. Cool.
With that I set out and turned on the app. I got the first "order" and was nervous. Picked it up, walked, dropped it off, and that was that. I made about $5.00. After 3 more orders that night and with a lot of "down time" walking in circles, I clocked those 4 orders, 14km, 3 hours "on the clock" and $25 more or less. It was a meager earning, but the way I saw it I just got paid to exercise.
The next night, things changed when I headed out for another walk. Turned on the app, and it was order after order. I spent 4 hours hustling, 11, maybe 12 orders, 17km, and $75 in earnings. Let me assure you the poor woman at the Queen & Spadina McDonalds just doesn't give a single fuck about anything (or anybody), and I admire that. Her quietly packing bags while a gaggle of Uber "drivers" stand at the locked door waiting for her to hand them some bags just inches away yet blocked by a sheer 1/2″pane of glass from them was hilarious.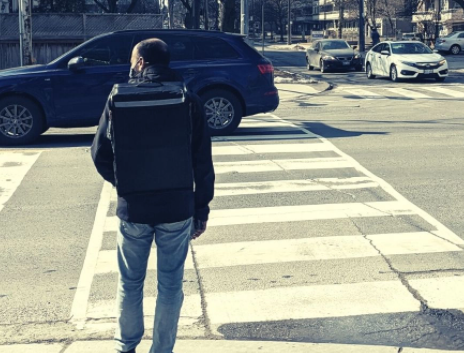 I trudged along in the rain and loved it. As the clock rounded just past midnight I snagged a pickup from a local roti joint. Grabbed the food and hit the pickup button. The address was my own condo, and off I went to my home – with someone else's food. The customer met me at the front door, an young woman just hungry for some late eats. I handed her the meal and followed her into the lobby while saying "I actually live here, this is my last drop of the night". We laughed, hopped on the elevator together and that was that.
That night I burned (what my Apple watch tells me anyways) 1029 calories. Not bad. I got paid $75 for burning 1000+ calories? Score! Guess I found a loophole to get paid to walk and burn off that excess cheese, olives and slow cooked meats during lockdown.
I could tear the hell out of Uber as a company for hours, but right now, I'm pretty happy. I'll be sure to update this again one day as I gain more experience. Surely there will be some stories to tell.